Welcome to Unity of Melbourne!
Greetings Fellow Travellers on the path.

---
Unity of Melbourne


Welcome to Unity of Melbourne.

Fortnightly Sunday Gatherings will be conducted from our Sanctuary at 4 Renown St. Burwood.
All are welcome to attend.
These Gatherings will be broadcast on ZOOM for those unable to attend in person.

<><><>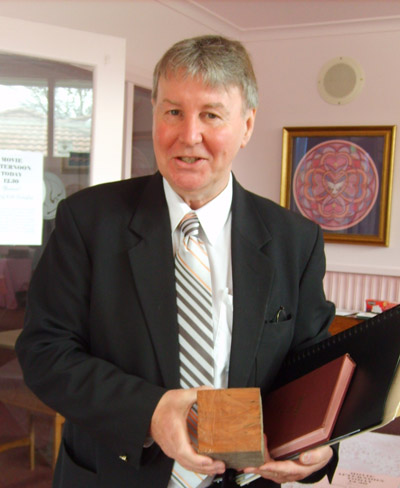 Greetings Fellow Traveler's on the Path.

Power of the Month: Life

The Power of the Month for DECEMBER is
LIFE


The final power of the month for this year is LIFE.
The qualities are ENERGY, VITALITY AND TO ENLIVEN.
The colour is RED and the disciple is JUDAS.
The location in the body is the GENERATIVE CENTRE.

LIFE, much like the faculty of LOVE can be indiscriminate and requires direction. If it is used unwisely, it can bring imbalance in our body and mind, thus we suffer the consequences of our misuse of the One Presence and One Power. We can experience low energy which can bring on many debilitating and life-threatening experiences. When the faculty of Wisdom, Understanding and Judgment direct it, it enhances our physical, mental, and spiritual Life.

In our physical bodies we have the seed of Eternal Life, and if wise we can use our time NOW to learn to live from the perspective of the Eternal Christ Self in us, waiting to be acknowledged and to guide us in all ways.

From the Unity Worldwide Ministries, I have selected the following Affirmation for our use this month.

"The Christ in me is quickening my faculty of life. I am calm Serene and in complete mastery of my emotions, thus allowing the Universal Life Force to flow through me to heal, energize and recharge my physical body. I Am Grateful."

We have now entered the Advent Season - to read about The metaphysical approach to this go to Articles on our web page.


______________________________________________________________________

Check out our FACEBOOK PAGE which is updated daily.

The WHATS ON PAGE - contains a link to the Unity National School Website which has a list of the current and up coming classes for the next few months.


See CONTACT PAGE for the new email address for Intention/prayer requests.

The DONATION PAGE has the information needed for donations or Tithes to UOM.

Many Blessings.
Rev. William Livingston.
------------------------------------------------------------------------------------------------------------------------------------------------------------------------------------------------------------------------------------------
What's on at Unity of Melbourne
Meditation
Sundays, 9.30 - 10.00am.
Sunday Service
10.30 - 11.30am followed by refreshments and fellowship.
Service now on Zoom. Join URL:
https://zoom.us/j/6657964911?
Password: 1
Library and Bookshop
open between 11.30 and midday. Membership fee applies.
Spritial Counselling
with the Minister is available by appointment. Please telephone 9889 8503 (office) or 0439658119 (Minister) to make a booking.
Check the Whats on & Events tabs for the latest on upcoming events
---