Welcome to Unity of Melbourne!
Greetings Fellow Travellers on the path.

---


Unity of Melbourne Covid Safe Guidelines
February 2021


Welcome to Unity of Melbourne.
Please follow these guidelines while you are here.

Entry is via the front glass doors with the ramp.
On Entry we kindly request you to;
Please Sanitise your Hands
Proceed to Sign In via our QR Code or sign in book. Pens will be cleaned after each use.

Please wear a mask unless you have you are medically exempted from wearing one. Please bring your certificate of exemption with you.

After you have Signed in please enter the Sanctuary.
We ask you to take a seat and maintain social distance as required.
There will be containers placed near the lectern for you to place your Love offerings in.

At the end of our gathering, you can vacate the Sanctuary through either the front or the door near the Library marked EXIT.
You are welcome to Sanitise your hands as you leave.
We are unable to have any fellowship in the Sanctuary after the service at this stage.

Please note:
There is no access to the kitchen at the moment.
Please bring your own water or hot drink in your own mug.
We are also unable to share food, drink or other items at the moment.
The Library is closed for the time being.

A gentle reminder, please do not attend our gatherings, should you feel unwell and display any flu like symptoms, as we do not want to be put in a situation of having to refuse entry to any of our community.

We will continue to review all these guidelines in accordance with State government regulations.

We thank you for your understanding and cooperation.

The Committee of Management
Unity of Melbourne

<><><>

Current COVIDSafe Mask Wearing Rules


Dear Unity Community, as you probably all know, the wearing of masks indoors is currently required by the Victorian government due to new cases of coronavirus in the general community. We would ask that everyone please wear a mask before entering the Sanctuary on Sunday the 14th February and keep it on until after exiting the Sanctuary at the conclusion of the service.

If you have a medical exemption from wearing a mask we ask that you please bring your medical certificate with you. We also kindly ask that anyone with an exemption gives consideration to their own health and wellbeing, and to that of the members of our community before attending on Sunday. We are all aware of how quickly and easily this virus spreads and we wouldn't want any one of us to be at risk so, if you are exempt, please consider whether it is safe for us all, yourself included, for you to attend without wearing a mask.

<><><>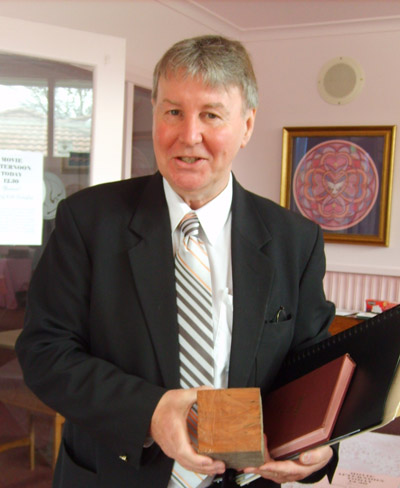 Power of the Month: STRENGTH


WELCOME TO THE MONTH OF February 2021


Unity World Headquarters have a yearly theme for 2021:
How to stay Centered, No matter What!"

During January we studied and became aware of the power of FAITH in our lives.

This month FEBRUARY we focus on the power of STRENGTH.

STRENGTH is represented by the Disciple ANDREW and the spiritual faculty is located in the small of the back. The corresponding colour is SPRING GREEN.

Spiritual strength is revealed as we go into the silence in meditation and enacted in the body as our physical wellbeing. Our actions are a gauge of the STRENGTH and direction of our FAITH.
The strength of our faith will determine the manifestation of our demonstration whether it be a healing, prosperity, wisdom or anything else we wish to bring into our life.

I quote from one of my earlier talks called "Will your Anchor Hold?"
In a way we can compare ourselves to a ship - we are floating on the sea of life.
When a ship is built, if built properly, it will sail safely. It might look good in the harbour - but it's not meant to just sit in the harbour. It has to be able to ride the sea in all conditions. It can't sail for too long without returning to the harbour for maintenance…to remain seaworthy it needs to drop anchor on something secure (strong) while it remains stationary - awaiting repairs.
We are like that, we need maintenance and repair to continue mentally, physically and spiritually. We use the spiritual tools we have learnt such as Prayer, Meditation, Denials and Affirmations to help "Stay Centered no Matter What."
Join us this year as we use these spiritual practices (and more) to keep us balanced in Body, Mind and Spirit.


______________________________________________________________________

Check out our FACEBOOK PAGE which is updated daily.

The WHATS ON PAGE- this contains the Dec'20 Jan'21 Unity National School Newsletter
which has a list of the Zoom classes available for January.

See CONTACT PAGE for the new email address for Intention/prayer requests.

The DONATION PAGE has the information needed for donations or Tithes to UOM.

Many Blessings.
Rev. William Livingston.
------------------------------------------------------------------------------------------------------------------------------------------------------------------------------------------------------------------------------------------

What's on at Unity of Melbourne
Meditation
Sundays, 9.30 - 10.00am.
Sunday Service
10.30 - 11.30am followed by refreshments and fellowship.
Service now on Zoom. Join URL:
https://zoom.us/j/6657964911?
Password: 1
Library and Bookshop
open between 11.30 and midday. Membership fee applies.
Spritial Counselling
with the Minister is available by appointment. Please telephone 9889 8503 (office) or 0439658119 (Minister) to make a booking.
Check the Whats on & Events tabs for the latest on upcoming events
---