Welcome to Unity of Melbourne!
Greetings Fellow Travellers on the path.

---
Unity of Melbourne Covid Safe Guidelines


Welcome to Unity of Melbourne.
Please follow these guidelines while you are here.

Please arrive by 10.15am so we can get everyone signed in and seated by 10.30 ready to begin our gathering.

Entry is via the front glass doors with the ramp.
On Entry we kindly request you to:
Please Sanitise your Hands
Proceed to Sign In via our QR Code or sign in book.
(Pens will be cleaned after each use)

Please wear a mask in line with the current Vic Government guidelines for this.

After you have Signed in please enter the Sanctuary.
We ask you to take a seat and maintain social distancing rules as required.
There will be containers placed near the lectern for you to place your Love offerings in.

A gentle reminder, please do not attend our gatherings, should you feel unwell and display any flu like symptoms, as we do not want to be put in a situation of having to refuse entry to any of our community.

We will continue to review all these guidelines in accordance with Vic State Government regulations.
We thank you for your understanding and cooperation.

The Committee of Management
Unity of Melbourne


Announcement ;
Fortnightly, starting 20th Feb. Sunday Services will be conducted from our Sanctuary at 4 Renown St. Burwood. All are welcome to attend. These Services will be broadcast on ZOOM for those unable to attend in person.
Note that under the current rules masks must be worn at all indoor venues.

<><><>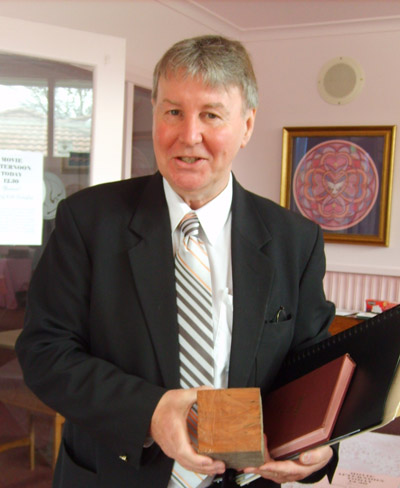 Power of the Month: POWER


WELCOME TO THE MONTH OF May

Unity World Headquarters theme for 2022 is:

Embrace Your Unlimited Good

The Power for the month of May is POWER.
The colour is PURPLE
and the Disciple PHILIP
The position in the body is the TOUNGE/VOICE BOX.

The dictionary definition of power is -
"The ability to do something - or act in a particular way."
Ernest Holmes in his book The Science of Mind - writes :
"Power is the energy by which everything lives."

The qualities of this power are to master, dominate control.

To apply this power I need to put my thoughts into action.

When we exert and affirm our Power we can also consciously make sure to store up "Treasures in Heaven."
Not only a Heaven hereafter - but now - as now is the moment we are experiencing, and in so doing we use our power to create qualities that remain part of our soul in whatever body or form (Physical or in Spirit) it takes as we journey through this life and wherever Spirit leads us.

God supplies me with every good thing (ideas and substance)
but I have to make the effort through my own physical and mental
God given attributes to make use of what I already have and
build on these abilities as directed by Spirit.

AFFIRMATION

I now take dominion over myself (not others) and affirm Peace and
Plenty where there is seemingly lack.
______________________________________________________________________

Check out our FACEBOOK PAGE which is updated daily.

The WHATS ON PAGE - contains a link to the Unity National School Website which has a list of the current and up coming classes for the next few months.


See CONTACT PAGE for the new email address for Intention/prayer requests.

The DONATION PAGE has the information needed for donations or Tithes to UOM.

Many Blessings.
Rev. William Livingston.
------------------------------------------------------------------------------------------------------------------------------------------------------------------------------------------------------------------------------------------
What's on at Unity of Melbourne
Meditation
Sundays, 9.30 - 10.00am.
Sunday Service
10.30 - 11.30am followed by refreshments and fellowship.
Service now on Zoom. Join URL:
https://zoom.us/j/6657964911?
Password: 1
Library and Bookshop
open between 11.30 and midday. Membership fee applies.
Spritial Counselling
with the Minister is available by appointment. Please telephone 9889 8503 (office) or 0439658119 (Minister) to make a booking.
Check the Whats on & Events tabs for the latest on upcoming events
---