Welcome to Unity of Melbourne!
Greetings Fellow Travellers on the path.

---
Unity of Melbourne Covid Safe Guidelines


Welcome to Unity of Melbourne.
Please follow these guidelines while you are here.



Announcement ;
Fortnightly, starting 20th February 2022, Sunday Services will be conducted from our Sanctuary at 4 Renown St. Burwood. All are welcome to attend. These Services will be broadcast on ZOOM for those unable to attend in person.
<><><>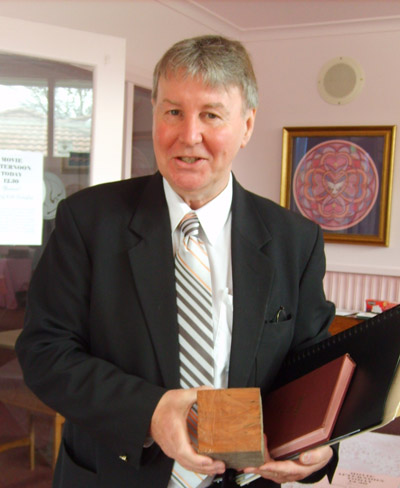 Greetings Fellow Traveler's on the Path.

Power of the Month: Wizdom/Judgement

WELCOME TO THE MONTH OF March

This year 2023 we will be contemplating the theme from Unity Worldwide Ministries which is "Living a year of Grace and Gratitude".

The Power for the Month of March is Wisdom/Judgement.
The colour is yellow and the disciple is James (Son of Zebedee)
The position in the body is the Solar Plexus.

In "The Revealing Word" by Charles Fillmore we read that this (The Solar Plexus) is the vital centre of us through which the sub-conscious part of our mind connects with the physical body.
To find out more about this Power I suggest the book "The Twelve Powers" By Charles Fillmore, available in our unity Library.

At the moment we are in the Lenten Season, a forty-day period leading up to Easter.
This is an early Christian Tradition continued in mainstream churches even now, in memory of the forty days Jesus spent in the desert preparing for his mission as "The Christ."

The desert metaphysically represents a state of consciousness where we go inward for purification and self-discovery, in order to be reborn, rising from the human self to the Spiritual Self.

During Christmas we acknowledge the "Christ Child" within. Between Christmas and Lent we allow this new idea of self to take hold. We nurture it, giving expression to it by aiming to give up all that does not support us on this inner journey.

Somehow along the way we tend to become like a spider entangled in its own web. We can now consciously unravel ourselves from the results of our own limited thinking.

We as God in expression (according to our awareness of this) strive to take dominion over our own thinking, to live according to the Christ Teachings of Universal Spiritual Law.

We may not be able to pray and fast for forty days and nights like Elijah and Jesus, but we can use affirmations (prayers) and denials (fasting) constantly oner Lent or any other time. It is possible to start right where we are at this moment, along with others whom we are sharing life's journey with. This is our Spiritual School.
______________________________________________________________________

Check out our FACEBOOK PAGE which is updated daily.

The WHATS ON PAGE - contains a link to the Unity National School Website which has a list of the current and up coming classes for the next few months.


See CONTACT PAGE for the new email address for Intention/prayer requests.

The DONATION PAGE has the information needed for donations or Tithes to UOM.

Many Blessings.
Rev. William Livingston.
------------------------------------------------------------------------------------------------------------------------------------------------------------------------------------------------------------------------------------------
What's on at Unity of Melbourne
Meditation
Sundays, 9.30 - 10.00am.
Sunday Service
10.30 - 11.30am followed by refreshments and fellowship.
Service now on Zoom. Join URL:
https://zoom.us/j/6657964911?
Password: 1
Library and Bookshop
open between 11.30 and midday. Membership fee applies.
Spritial Counselling
with the Minister is available by appointment. Please telephone 9889 8503 (office) or 0439658119 (Minister) to make a booking.
Check the Whats on & Events tabs for the latest on upcoming events
---