Welcome to Unity of Melbourne!
Greetings Fellow Travellers on the path.

---
Power of the Month: ZEAL


WELCOME TO THE MONTH OF October 2020


This the month of OCTOBER we examine the power of ZEAL

The Power for the Month of October

Zeal

The Power of the Month is ZEAL
The colour is ORANGE
The location in the body is the MEDULLA, brain stem.
The disciple is SIMON (The Canaanean)

Charles Fillmore in The Revealing Word writes:

Zeal is the mighty force that incites the winds, the tides, the storms; It is the urge behind all things. Zeal is the affirmative impulse of existence, its command is to "GO FORWARD"

This inner fire can become a "two edged sword" if not used wisely. It is wise to not let our Zeal run away with our judgment and affect our physical energy in a draining capacity.

The Powers of UNDERSTANDING and WISDOM are a help to balance ZEAL in all affairs of Spirit Mind and Body.

Here is an affirmation written by Charles Fillmore at the age of 94.

"I fairly sizzle with zeal and enthusiasm and spring forth with a mighty faith to do the things that ought to be done by me."
________________________________________________________________________

Check out our FACEBOOK PAGE which is updated daily.

The WHATS ON PAGE- this contains the August Unity National School Newsletter
which has a list of the Zoom classes available over the next few months.

See CONTACT PAGE for the new email address for Intention/prayer requests.

The DONATION PAGE has the information needed for donations or Tithes to UOM.


Many Blessings.

Rev. William Livingston.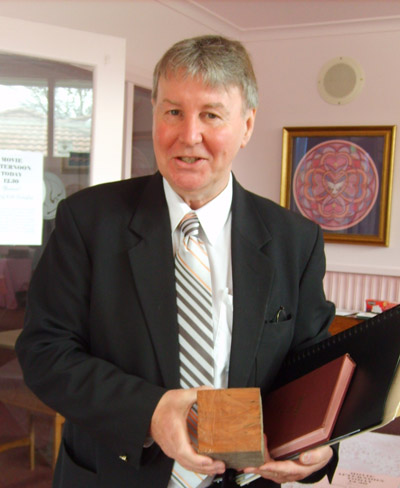 What's on at Unity of Melbourne
Meditation
Sundays, 9.30 - 10.00am.
Sunday Service
10.30 - 11.30am followed by refreshments and fellowship.
Service now on Zoom. Join URL:
https://zoom.us/j/6657964911?
Password: 1
Library and Bookshop
open between 11.30 and midday. Membership fee applies.
Spritial Counselling
with the Minister is available by appointment. Please telephone 9889 8503 (office) or 0439658119 (Minister) to make a booking.
Check the Whats on & Events tabs for the latest on upcoming events
---