Welcome to Unity of Melbourne!
Greetings Fellow Traveller's on the Path,

Life
The power for the month of December is LIFE… The qualities are Energy, Vitality and to Enliven.
The colour is Red and the disciple is JUDAS.

LIFE much like the faculty of LOVE, can be indiscriminate and requires direction. When used with the faculties of WISDOM and UNDERSTANDING it can enhance our Physical/ Spiritual Life.

We know that life is precious, every life is a gift and it is important to honour it. In our Physical Body we have the seed of Eternal Life, and we use our time Now to learn to live from the perspective of the Eternal Christ Self in us which is waiting to be acknowledged and to guide us
in its ways.

From Unity Worldwide Ministries I have selected the following affirmation for use this month.

"The Christ in me is quickening our faculty of Life. I am calm serene and in complete mastery of my emotions, thus allowing the Universal Life Force to flow through me to heal, energise, and renew my physical body. I am grateful."

Blessings

Rev. William Livingston


---

Last year we used "The Twelve Powers" by Charles Fillmore, alongside the twelve chapters of
"Lessons in Truth" by H. Emilie Cady.

This year we have decided to use topics in line with Unity Worldwide Ministries.
This year the main topic is "ONE HUMANITY, MANY STORIES."

THE TOPIC FOR MARCH IS "CREATING COMMUNITY"

The Power for the month of March is WISDOM - JUDGMENT.
It is represented by James the Son of Zebedee.
The colour is YELLOW and the location is the SOLAR PLEXUS.

DENIAL: "I release any pressure of decision making"
AFFIRMATION: "Infinite Intelligence as Divine Wisdom is bringing to light my perfect direction."

Speakers at our 10.30 AM Sunday Gathering this month will be Rev. Dr. Sylvia Eriksson, Lesley French LUT, Rev. Graeme Johnson, and Myself.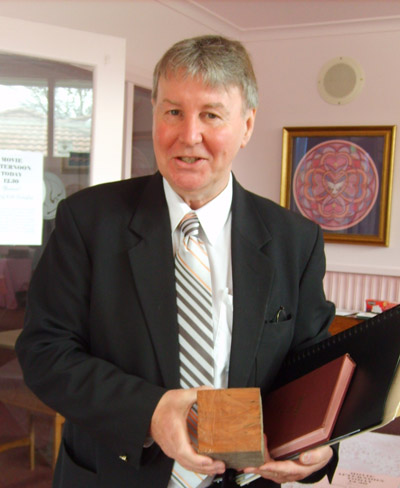 What's on at Unity of Melbourne

Meditation
Sundays, 9.30 - 10.00am.

Sunday Service
10.30 - 11.30am followed by refreshments and fellowship.

Library and Bookshop open between 11.30 and midday. Membership fee applies.

Counselling with the Ministers is available by appointment. Please telephone 9889 8503 to make a booking.
Check the events tab for the latest on upcoming events