Welcome to Unity of Melbourne!
Greetings Fellow Travellers on the path.

---
Unity of Melbourne Covid Safe Guidelines


Welcome to Unity of Melbourne.
Please follow these guidelines while you are here.



Announcement ;
Fortnightly, starting 20th Feb. Sunday Services will be conducted from our Sanctuary at 4 Renown St. Burwood. All are welcome to attend. These Services will be broadcast on ZOOM for those unable to attend in person.
<><><>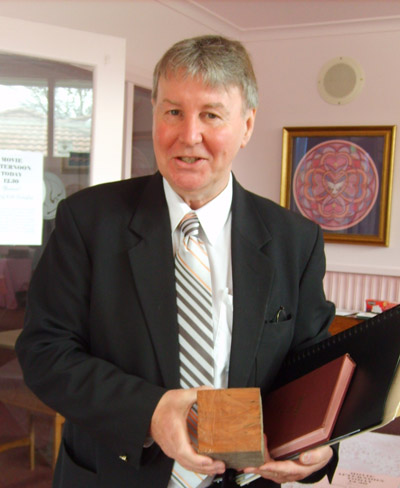 Power of the Month: Life

WELCOME TO THE MONTH OF December

Unity World Headquarters theme for 2022 is:

Embrace Your Unlimited Good

Dear Fellow Traveler's on the Path.

"So, this is Christmas, and what have we done,
another year over a new one just begun."

The gospel according to John Lennon and Yoko Ono.

During the year we tend to get caught up in the day-to-day routine, and it is only when occasions such as Birthdays, or Christmas/New Year come around, that we are reminded of the passing of time. However, I feel more and more people are are seeing beyond the relative world of everyday routine and are awakening to our soul's destiny as part of God/Spirit in action.

As children in school, we progress grade to grade in an orderly fashion. So too does our consciousness expand as we live more and more demonstrating the wisdom revealed from our Higher Self.

The outer celebrations of Christmas are a wonderful way to share love and gifts. also in our exchange of gifts and love we can sow "good seeds" in the hearts and minds of others to gently awaken in them the desire to follow their own inner light, and give birth to the conscious awareness of what St Paul describes in Colossians 1 : 27. CHRIST IN YOU THE HOPE OF GLORY.

With the month of December, we conclude our study of the Twelve Powers.
The final Power is LIFE, the qualities are ENERGY, VITALITY and to ENLIVEN.

The colour is RED and the Disciple is JUDAS.
The location in the body is the GENERATIVE CENTRE in the lower abdomen.

Life is abundant and we are all in it together. As we learn to live in harmony with each other and in line with the Universal Spiritual Laws we will experience more of its abundance as the "Fruits of the Spirit" are demonstrated in our lives.

Here is a reminder of the fruits of the spirit from Galatians 5: 22~23.

LOVE - JOY - PEACE - PATIENCE - KINDNESS - GOODNESS - FAITHFULNESS - GENTLENESS and SELF CONTROL

From all of us here at Unity of Melbourne - we wish you a Happy Christmas and look forward to 2023 as a year full of spiritual growth and abundance on all levels of our life.

Many Blessings,
Rev. William Livingston.



_____________________________________________________
Here are some dates for December that you may want to plan for early.

18th December - Gathering in person at the sanctuary which includes The Candle Lighting ceremony, followed by a pot luck lunch.

25th December - No gathering in person or on zoom on Christmas day.

8th January 2023- Burning Bowl Ceremony in person in the Sanctuary.

______________________________________________________________________

Check out our FACEBOOK PAGE which is updated daily.

The WHATS ON PAGE - contains a link to the Unity National School Website which has a list of the current and up coming classes for the next few months.


See CONTACT PAGE for the new email address for Intention/prayer requests.

The DONATION PAGE has the information needed for donations or Tithes to UOM.

Many Blessings.
Rev. William Livingston.
------------------------------------------------------------------------------------------------------------------------------------------------------------------------------------------------------------------------------------------
What's on at Unity of Melbourne
Meditation
Sundays, 9.30 - 10.00am.
Sunday Service
10.30 - 11.30am followed by refreshments and fellowship.
Service now on Zoom. Join URL:
https://zoom.us/j/6657964911?
Password: 1
Library and Bookshop
open between 11.30 and midday. Membership fee applies.
Spritial Counselling
with the Minister is available by appointment. Please telephone 9889 8503 (office) or 0439658119 (Minister) to make a booking.
Check the Whats on & Events tabs for the latest on upcoming events
---