Welcome to Unity of Melbourne!
Greetings Fellow Travellers on the path.

---
Unity of Melbourne Covid Safe Guidelines


Welcome to Unity of Melbourne.
Please follow these guidelines while you are here.

Please arrive by 10.15am so we can get everyone signed in and seated by 10.30 ready to begin our gathering.

Entry is via the front glass doors with the ramp.
On Entry we kindly request you to:
Please Sanitise your Hands
Proceed to Sign In via our QR Code or sign in book.
(Pens will be cleaned after each use)

Please wear a mask if you feel the need too, we are following current Vic Government guidelines for this.

After you have Signed in please enter the Sanctuary.
We ask you to take a seat and maintain social distancing rules as required.
There will be containers placed near the lectern for you to place your Love offerings in.

At the end of our gathering, you can vacate the Sanctuary through either the front
or the door near the Library marked EXIT.
You are welcome to Sanitise your hands as you leave.

We are unable to have any fellowship in the Sanctuary after the service at this stage.

Please note:
There is no access to the kitchen at the moment.
Please bring your own water or hot drink in your own mug.
We are also unable to share food, drink or other items at the moment.
The Library is closed for the time being.

A gentle reminder, please do not attend our gatherings, should you feel unwell and display any flu like symptoms, as we do not want to be put in a situation of having to refuse entry to any of our community.

We will continue to review all these guidelines in accordance with Vic State Government regulations.
We thank you for your understanding and cooperation.

The Committee of Management
Unity of Melbourne

<><><>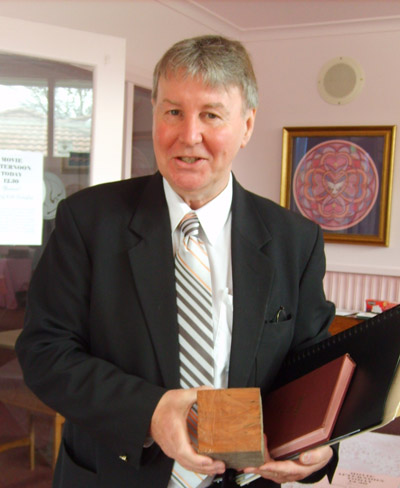 Power of the Month: Zeal


WELCOME TO THE MONTH OF October

Unity Worldwide Ministries have a yearly Theme for 2021.

"HOW TO STAY CENTERED, NO MATTER WHAT!"

When we feel our inner peace persistently challenged, Unity offers an answer. Unity teachings include the awareness of our own innate power. We were born with the attributes of the Infinite, and our life's work is to develop and express them. Who and what you choose to be impacts our ability to stay entered. Throughout the year, we uncover the role the 12 Powers (and more) play in all of this.

ZEAL
The month of October leads us on in our studies of the Twelve Powers to ZEAL

One dictionary definition of Zeal is…Enthusiasm, devotion, ardor - especially for a cause.

Charles Fillmore in The Revealing Word writes: 'Zeal is the mighty force that incites the winds, the tides, the storms; It is the urge behind all things: Zeal is the affirmative impulse of existence , its command is to "Go Forward." '

Psalm 69:9 "The zeal of thy house has eaten me up."

At times we can become obsessed (over zealous) with project or cause and do not give fair or equal coverage to other basic aspects of our life. We are Body, Mind and Spirit and if our enthusiasm for a cause creates unbalance in any one of these ares we suffer, usually in health, or mental upset of some kind. To live consciously we use ZEAL along with WISDOM, and in this way great things can be achieved.

An affirmation written by Charles Fillmore at the age of 94:
I fairly sizzle with zeal and enthusiasm
and spring forth with a mighty faith
to do the things that ought to be done by me.

______________________________________________________________________

Check out our FACEBOOK PAGE which is updated daily.

The WHATS ON PAGE - contains a link to the Unity National School Website which has a list of the current and up coming classes for the next few months.


See CONTACT PAGE for the new email address for Intention/prayer requests.

The DONATION PAGE has the information needed for donations or Tithes to UOM.

Many Blessings.
Rev. William Livingston.
------------------------------------------------------------------------------------------------------------------------------------------------------------------------------------------------------------------------------------------

What's on at Unity of Melbourne
Meditation
Sundays, 9.30 - 10.00am.
Sunday Service
10.30 - 11.30am followed by refreshments and fellowship.
Service now on Zoom. Join URL:
https://zoom.us/j/6657964911?
Password: 1
Library and Bookshop
open between 11.30 and midday. Membership fee applies.
Spritial Counselling
with the Minister is available by appointment. Please telephone 9889 8503 (office) or 0439658119 (Minister) to make a booking.
Check the Whats on & Events tabs for the latest on upcoming events
---