Welcome to Unity of Melbourne!
Greetings Fellow Travellers on the path.

---
Power of the Month: ORDER


WELCOME TO THE MONTH OF September 2020


This the month of SEPTEMBER we examine the power of ORDER

Order

The Power of the month is ORDER
The colour is OLIVE GREEN
The Disciple is JAMES (Son of Alphaeus.)
The position in the body is the NAVEL.

"Order is Heaven's first Law." wrote Alexander Pope.

"To everything there is a season and a time to every purpose under heaven".(Ecclesiastes 3 : 1 )

Summer, Autumn, Winter, Spring … the seasons follow each other in order. If there were no order the Cosmos would be Chaos. Divine Order (mind, idea, manifestation) is a Universal Law.

From The Revealing Word by Charles Fillmore: "The Divine idea of order is the idea of adjustment, and as this is established in our thoughts, our mind and affairs will be at one with the Universal Harmony."

ORDER is the faculty which insures right connections by establishing the observance of proper sequence.
OVERBALANCED SYMPTOMS - perfectionist, pickiness, overprecise etc.
UNDERBALANCED SYMPTOMS - procrastinator, always late, unorganised etc.

AFFIRMATION: "I claim my Power of ORDER now. I organise and balance my life according to Divine Ideas, the Divine Blueprint of my life."


________________________________________________________________________

Check out our FACEBOOK PAGE which is updated daily.

The WHATS ON PAGE- this contains the August Unity National School Newsletter
which has a list of the Zoom classes available over the next few months.

See CONTACT PAGE for the new email address for Intention/prayer requests.

The DONATION PAGE has the information needed for donations or Tithes to UOM.


Many Blessings.

Rev. William Livingston.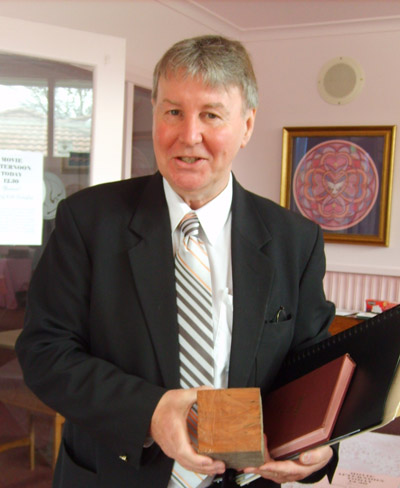 What's on at Unity of Melbourne
Meditation
Sundays, 9.30 - 10.00am.
Sunday Service
10.30 - 11.30am followed by refreshments and fellowship.
Service now on Zoom. Join URL:
https://zoom.us/j/6657964911?
Password: 1
Library and Bookshop
open between 11.30 and midday. Membership fee applies.
Spritial Counselling
with the Minister is available by appointment. Please telephone 9889 8503 (office) or 0439658119 (Minister) to make a booking.
Check the Whats on & Events tabs for the latest on upcoming events
---