Welcome to Unity of Melbourne!
Greetings Fellow Travellers on the path.

---
Unity of Melbourne Covid Safe Guidelines


Welcome to Unity of Melbourne.
Please follow these guidelines while you are here.



Announcement ;
Fortnightly, starting 20th Feb. Sunday Services will be conducted from our Sanctuary at 4 Renown St. Burwood. All are welcome to attend. These Services will be broadcast on ZOOM for those unable to attend in person.
<><><>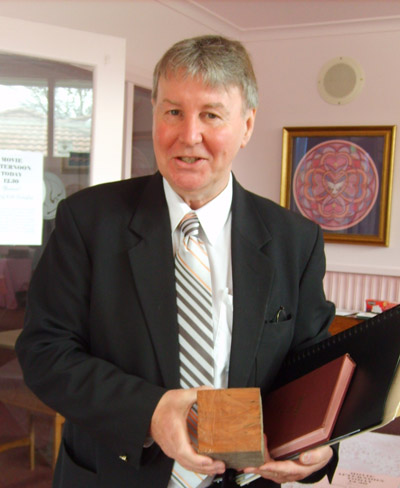 Power of the Month: Faith

WELCOME TO THE MONTH OF January

As we commence our journey into 2023, we can reflect on not only the last year but the years before that as well.

The verse from Ecclesiastes 3 :1.
"To everything there is a season, and a time and place under the heaven."

Time marches on, and as we progress through the stages of life, we may come to the conclusion, that all the pleasure, pain, blessings and challenges, and our reactions to them are all part of our physical, mental and spiritual growth as Spiritual Beings learning how to expand our consciousness, by having time here in this Mystery School of Mother Earth.

The last few years have made us aware of how much we can achieve if we all work together in harmony.

We can read many books and meditate and be alone, but it is the interacting with our "Fellow Travelers on the Path," in the ups and downs of daily living that we gain practical experience in demonstrating the blessings of the Truth Principles (Ancient Wisdom) that have been there waiting for our discovery all along.
Consciously acting on these Truth Principles along and with what we already have - we see the "Fruits of the spirit" (Gal.5 : 22 - 23) out-pictured in our lives.

Unity offers "The Five Principles." These were written to provide practical spiritual tools for daily living and give clues to the greatest questions of existence that humankind have been asking since the dawn of consciousness.

What is this Presence that we sense around us?

Who and what are we?

Why do things happen in our daily lives the way they do?

How can we communicate with this Presence?

What are we here to do?

As we move into JANUARY we review the power of FAITH -
This is represented by the Disciple PETER -
The colour is BLUE -
The location in the body is in the PINEAL gland.

This year 2023 we will be contemplating the theme form Unity Worldwide Ministries which is "Living a year of Grace and Gratitude.

Many Blessings as we continue our journey together in 2023.

8th January 2023- Burning Bowl Ceremony in person in the Sanctuary.

______________________________________________________________________

Check out our FACEBOOK PAGE which is updated daily.

The WHATS ON PAGE - contains a link to the Unity National School Website which has a list of the current and up coming classes for the next few months.


See CONTACT PAGE for the new email address for Intention/prayer requests.

The DONATION PAGE has the information needed for donations or Tithes to UOM.

Many Blessings.
Rev. William Livingston.
------------------------------------------------------------------------------------------------------------------------------------------------------------------------------------------------------------------------------------------
What's on at Unity of Melbourne
Meditation
Sundays, 9.30 - 10.00am.
Sunday Service
10.30 - 11.30am followed by refreshments and fellowship.
Service now on Zoom. Join URL:
https://zoom.us/j/6657964911?
Password: 1
Library and Bookshop
open between 11.30 and midday. Membership fee applies.
Spritial Counselling
with the Minister is available by appointment. Please telephone 9889 8503 (office) or 0439658119 (Minister) to make a booking.
Check the Whats on & Events tabs for the latest on upcoming events
---