Welcome to Unity of Melbourne!
Greetings Fellow Travellers on the path.

---
Power of the Month: Elimination/Renunciation


WELCOME TO THE MONTH OF November 2020


This the month of NOVEMBER we examine the power of Elimination/Renunciation

The Power for the Month of November

Elimination/Renunciation
The DISCIPLE is THADDEUS, representing the expulsion of negative thinking.

The corresponding COLOUR is RUSSET
The LOCATION in the body is in the LOWER ABDOMINAL REGION.

ELIMINATION is the ability to release - remove - renounce /deny - let go.

When we come into the world, we are already conditioned to the Race Mind, and the Universal Subconscious, along with the conditioning of our Parents - Teachers - and the culture of our country. As we expand in consciousness it can come as a surprise that a lot of what we thought and were taught - what we believed (as the song goes) "It aint necessarily so."

A BELIEF MAY NOT NECESSARILY BE A TRUTH.

Charles Fillmore writes in The Metaphysical Bible Dictionary:

"It is just as necessary that one should learn to let go of thoughts, conditions and substances in consciousness, body and affairs, when they have served their purpose and one no longer needs them, as it is that one should lay hold of new ideas and new substances to meet ones daily requirements."

Join us this month (November) as we learn how to use the tools of Denials and Affirmations effectively in our conscious awareness as we understand and demonstrate in our daily life how the Power of Renunciation/Elimination can be used in the Trinity of our Body - Mind- and Souls journey.

________________________________________________________________________

Check out our FACEBOOK PAGE which is updated daily.

The WHATS ON PAGE- this contains the August Unity National School Newsletter
which has a list of the Zoom classes available over the next few months.

See CONTACT PAGE for the new email address for Intention/prayer requests.

The DONATION PAGE has the information needed for donations or Tithes to UOM.


Many Blessings.

Rev. William Livingston.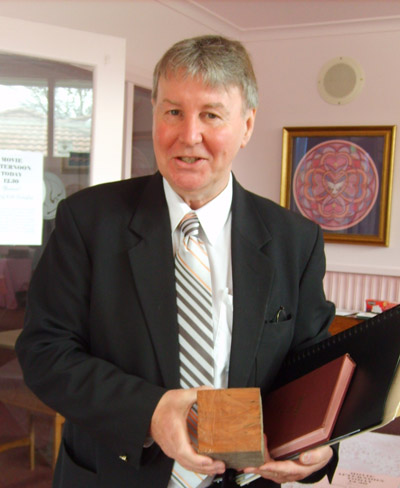 What's on at Unity of Melbourne
Meditation
Sundays, 9.30 - 10.00am.
Sunday Service
10.30 - 11.30am followed by refreshments and fellowship.
Service now on Zoom. Join URL:
https://zoom.us/j/6657964911?
Password: 1
Library and Bookshop
open between 11.30 and midday. Membership fee applies.
Spritial Counselling
with the Minister is available by appointment. Please telephone 9889 8503 (office) or 0439658119 (Minister) to make a booking.
Check the Whats on & Events tabs for the latest on upcoming events
---