Welcome to Unity of Melbourne!
Greetings Fellow Travellers on the path.

---


Happy New Year to all.

Thank you for joining us on our Sunday Zoom Services. Since April we have been able to keep connected during these Challenging times. It was great to be able to present the Candle -Lighting and Burning Bowl Ceremony in the Sanctuary in December and we adapted the ceremony accordingly.

One of the blessings of Zoom over the last few months is that apart from Myself, Rev Sylvia and Sheila Lamonte Stacey, we welcomed Rev. Grace Merrick, Ros. Goldsbrough LUT and Rev Phyllis Grace to present the Sunday Talks.

I thank Rev Rhonda Murray (as President of the AAUL) for announcing to our gathering on Sunday 6th Dec. my appointment as a Unity Minister, having just received the news from Unity Word Wide Ministries.

Special Thanks to Diane Barry who has been of valuable assistance as we commenced our Zoom Meetings. As a Licensed Unity Teacher Candidate Diane presented the Sunday Message on the 13th Dec. as part of her requirements for accreditation.

As this is the second last Weekly Email for 2020, I would like to thank Radth for his dedication to making sure this newsletter comes out every week.
To Wendy Steward for the daily face-book updates, and Wayne O'Connor for the Website updates. To Lesley French for leading The Intention Team and Jenette Youngman for our Daily Word Slides every Sunday. To William Owens, Jenny Louise, Beverley Sheehan, Ryoki & Miyu and all who have been part of our Sunday Meetings.

A toast to our Committee: President: Lorraine Dielenberg: Vice President Sheila Lamonte Stacey: Treasurer Wayne O'Connor :Secretary Wendy Steward : -Duncan Steward :Jenny Louise :Glenda Lay and Norma Anderson.

To all our members and friends, we at Unity of Melbourne wish you a Merry Christmas and a Super, Healing and a Spiritually Enlightened 2021.

Many Blessings,
Rev. William Livingston.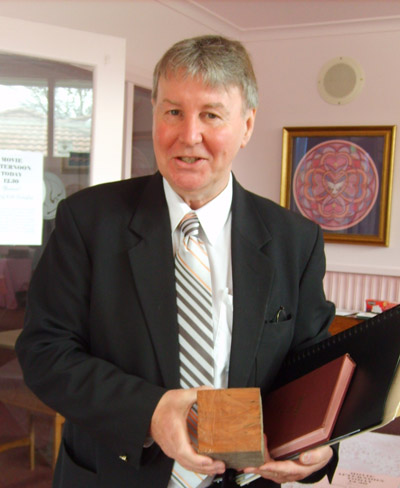 Power of the Month: Faith


WELCOME TO THE MONTH OF January 2021


This the month of January we examine the power of Faith

Unity World Headquarters theme for 2021 is:
How to Stay Centered, No matter What!
12 Tools for Achieving Inner Peace in a Chaotic World

When we feel our inner peace persistently challenged, Unity offers an answer. Unity teachings include the awareness of our own innate power. We were born with the attributes of the Infinite, and our life's work is to develop and express them. Who and what you choose to be impacts our ability to stay entered. Discover the role the 12 Powers (and more) play in all of this.

FAITH
The power for January is FAITH,
the Disciple is PETER,
The position in the body is the PINEAL GLAND,
and the colour is BLUE.
______________________________________________________________________

Check out our FACEBOOK PAGE which is updated daily.

The WHATS ON PAGE- this contains the Dec'20 Jan'21 Unity National School Newsletter
which has a list of the Zoom classes available for January.

See CONTACT PAGE for the new email address for Intention/prayer requests.

The DONATION PAGE has the information needed for donations or Tithes to UOM.

Many Blessings.
Rev. William Livingston.
------------------------------------------------------------------------------------------------------------------------------------------------------------------------------------------------------------------------------------------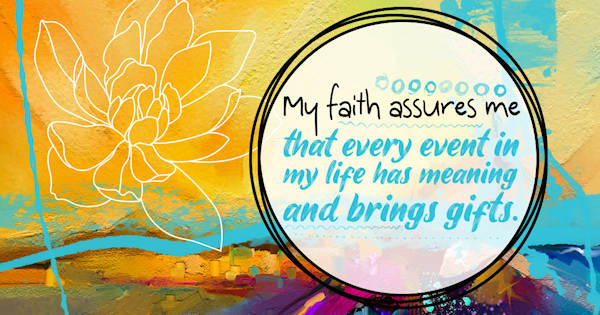 What's on at Unity of Melbourne
Meditation
Sundays, 9.30 - 10.00am.
Sunday Service
10.30 - 11.30am followed by refreshments and fellowship.
Service now on Zoom. Join URL:
https://zoom.us/j/6657964911?
Password: 1
Library and Bookshop
open between 11.30 and midday. Membership fee applies.
Spritial Counselling
with the Minister is available by appointment. Please telephone 9889 8503 (office) or 0439658119 (Minister) to make a booking.
Check the Whats on & Events tabs for the latest on upcoming events
---