What's on at Melbourne Unity
Our Services
At 9.30am on Sunday, a short guided meditation is held. Come and experience a variety of types of meditation in an informal and welcoming atmosphere.
A service is held every Sunday beginning at 10.30am, and is followed by social interaction and morning tea. The Sunday messages are recorded and are available from our multimedia page utilising soundcloud.
Due to the current virus situation our centre is closed. Howerer, we are now broadcasting our Sunday services via Zoom.
The link to these services is:
Join URL:
https://zoom.us/j/6657964911?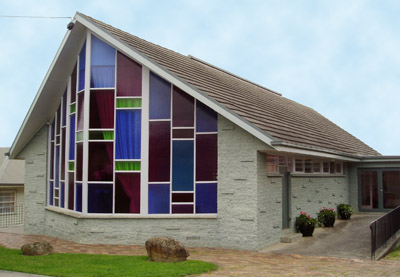 ---
28 March 2020. Unity Update


We hope you are all well and taking every precaution during this challenging time.

In order to slow the spread of the novel corona virus (COVID-19) all places of worship have been closed along with many other institutions. These restrictions aimed at protecting the wider community present us with many challenges.

We are investigating every means possible to keep our community strong and provide content and inspiration to all and will keep you updated of all plans. In the meantime we ask you to keep us in your prayers and keep an eye on our Facebook page for any updates.

Unity of Melbourne is wholly funded by its community. Your financial support is gratefully received. We value your ongoing support and thank you for your assistance.

You will still be able to continue your financial support by donating at any bank or online via the Unity of Melbourne website or via Direct Deposit.
Bank Details for Direct Deposit
BSB 063503
ACC 10054645

Meanwhile, you can meet face-to-face with others by means of our new ZOOM class beginning next Tuesday (details below). This class on Prayer will be led by Ros Goldsbrough and Lesley French.
---
NEW ZOOM CLASSES COMMENCE MARCH 31ST
Unity Prayer

with Ros Goldsbrough & Lesley French
5 sessions, each is 2 hours long
You have a choice - Tuesday daytime or Tuesday evening
Tuesdays 9:00 a.m. EST
March 31 to April 28
Join URL:
https://zoom.us/j/585850726
OR
Tuesdays 7:00 p.m. EST
March 31 to April 28
Join URL:
https://zoom.us/j/358703754
You may join either session or both as suits your schedule.
Affirmative meditative prayer is at the heart of the Unity spiritual path. The Unity way of prayer is ultimately aimed at experience of the Divine and Realisation of your Divine Potential. Along the way there are practical benefits, including guidance, healing and abundance. In this course, you are introduced to Unity's Five Step Prayer Process and supported in developing a daily prayer practice.