Welcome to Unity of Melbourne!
Greetings Fellow Travellers on the path.

Welcome to 2020


As we commence and reflect on the year ahead, it helps to realise that everything that has happened to us up till this moment, joy, sorrow, pleasure, pain, and our reactions to these situations, are all part of our spiritual growth in this mystery school of life.

We can read many books and meditate alone, but it is interacting with our fellow travellers in the ups and downs of daily living that we gain practical experience in working out the Truth Principles that have already been there waiting for our discovery.

As we consciously put these Truth Principles into operation with whom and with what we already have - we see the Fruits of the Spirit (Gal.5:22-23) out- pictured in our lives.


---
Power of the Month
Love

WELCOME TO THE MONTH OF APRIL 2020

During this month we meditate on and put into practice (demonstrate) the power … LOVE.

The colour is PINK
The apostle JOHN
Location in the body…BACK OF THE HEART.

From "The Revealing Word" by Charles Fillmore we read :

"LOVE - The pure essence of being that binds together the whole human family. In Divine Mind Love is the power that joins and binds in divine harmony the universe and everything in it; it is the great harmonising principle known to man. Divine love is impersonal; it loves for the sake of loving. It is not concerned with what or who loves it."

What is Love?…(many have written about it) Join us for our 10.30 AM Zoom Sunday gatherings as we unravel what love is…you may be surprised.

Here is an appropriate saying for this time of our own Lenten season

Mark 6: 31… "Come ye yourselves apart into a desert place, and rest for a while."

So…here we are… apart for a while…a time for reflection and a time to do those things that enrich us. Things we have been putting off for ages because life became so "busy."

We at Unity of Melbourne are taking the time to keep connected with you.
We offer the "Daily Word" reading live using Facebook by some of our members and friends, and we offer the Zoom Sunday Gathering at 10: 30 AM. The link can be found in our Weekly Email at the bottom of that page.


Many Blessings.
Rev. William Livingston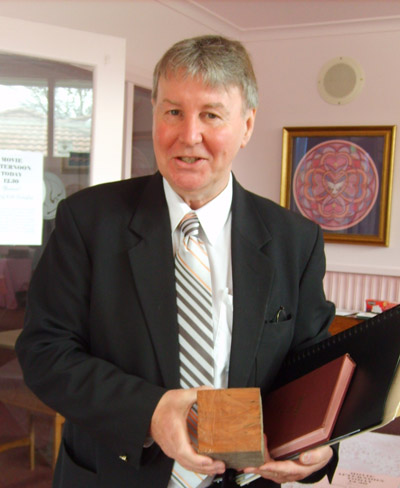 What's on at Unity of Melbourne
Meditation
Sundays, 9.30 - 10.00am.
Sunday Service
10.30 - 11.30am followed by refreshments and fellowship.
Service now on Zoom. Join URL:
https://zoom.us/j/6657964911?
Library and Bookshop
open between 11.30 and midday. Membership fee applies.
Spritial Counselling
with the Minister is available by appointment. Please telephone 9889 8503 (office) or 0439658119 (Minister) to make a booking.
Check the Whats on & Events tabs for the latest on upcoming events
---