Welcome to Unity of Melbourne!
Greetings Fellow Travellers on the path.

Welcome to 2020


As we commence and reflect on the year ahead, it helps to realise that everything that has happened to us up till this moment, joy, sorrow, pleasure, pain, and our reactions to these situations, are all part of our spiritual growth in this mystery school of life.

We can read many books and meditate alone, but it is interacting with our fellow travellers in the ups and downs of daily living that we gain practical experience in working out the Truth Principles that have already been there waiting for our discovery.

As we consciously put these Truth Principles into operation with whom and with what we already have - we see the Fruits of the Spirit (Gal.5:22-23) out- pictured in our lives.


---
Power of the Month: UNDERSTANDING


WELCOME TO THE MONTH OF July 2020

Already we have travelled halfway through 2020 and in our study of THE TWELVE POWERS we have studied FAITH - STRENGTH - WISDOM/JUDGMENT - LOVE - POWER AND IMAGINATION.

This the month of JULY we examine the power of UNDERSTANDING

One definition of understanding in the dictionary (used as a verb) is given as "perceive the intended meaning of (words, a language, or a speaker) as in: She understood what he was saying."

There are two ways to understand understanding. I can go within and listen for the wisdom of Spirit, or I can go my own way and learn by trial and error, as I have done in the past.
It is a joy to know that "within me there is a knowing capacity transcending intellectual knowledge." (The Revealing Word).

Over this month as we study together the Power of UNDERSTANDING, here are some questions to ask ourselves.

Do wisdom, understanding, knowledge and intelligence all mean the same thing?

Why do we have to be careful in distinguishing between true inspiration and our intellectual reasoning?

I recommend that you have a copy of "The Twelve Powers of Man" by Charles Fillmore in your library as this contains answers to the above (and other) questions.

I finish with three quotes from the book of Proverbs.

"With all thy getting, get understanding." (Proverbs 4 : 7)
"a man of understanding has wisdom." (Proverbs 10 : 23)
"Understanding is a wellspring of life." (Proverbs 16 : 22)

Please check our FACEBOOK PAGE updated daily.

See our WHATS ON web page for the latest Unity Study.

See CONTACT US web page for Prayer requests.

The DONATION PAGE has the information needed for donations or tithing to UOM.

Many Blessings.

Rev. William Livingston.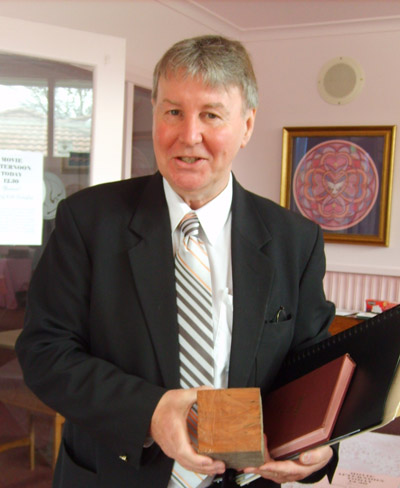 What's on at Unity of Melbourne
Meditation
Sundays, 9.30 - 10.00am.
Sunday Service
10.30 - 11.30am followed by refreshments and fellowship.
Service now on Zoom. Join URL:
https://zoom.us/j/6657964911?
Password: 1
Library and Bookshop
open between 11.30 and midday. Membership fee applies.
Spritial Counselling
with the Minister is available by appointment. Please telephone 9889 8503 (office) or 0439658119 (Minister) to make a booking.
Check the Whats on & Events tabs for the latest on upcoming events
---